A selection of our projects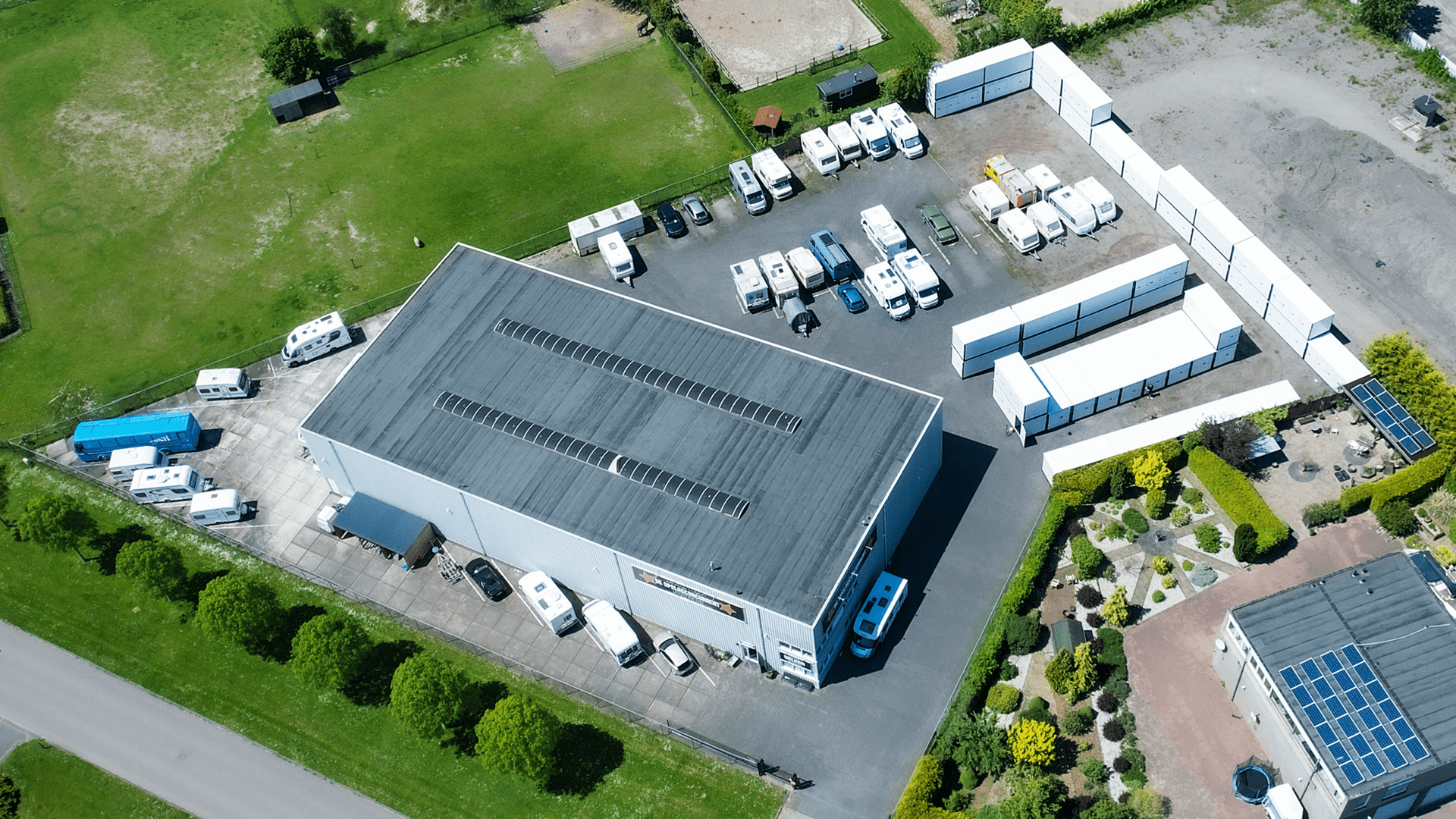 De Opslagconcurrent kiest voor buitenopslag
Timothy Eeken is eigenaar van De Opslagconcurrent in Lelystad, waar USC onlangs een grote opslaglocatie heeft gerealiseerd. In dit artikel stellen we hem een aantal vragen over zijn ervaring met USC en duiken we in het proces van het opzetten van een storage park.
USC helpt Opslag Zelhem met marketingacties, zodat de nieuwe opslagruimtes snel vol komen
Zelhem, Nederland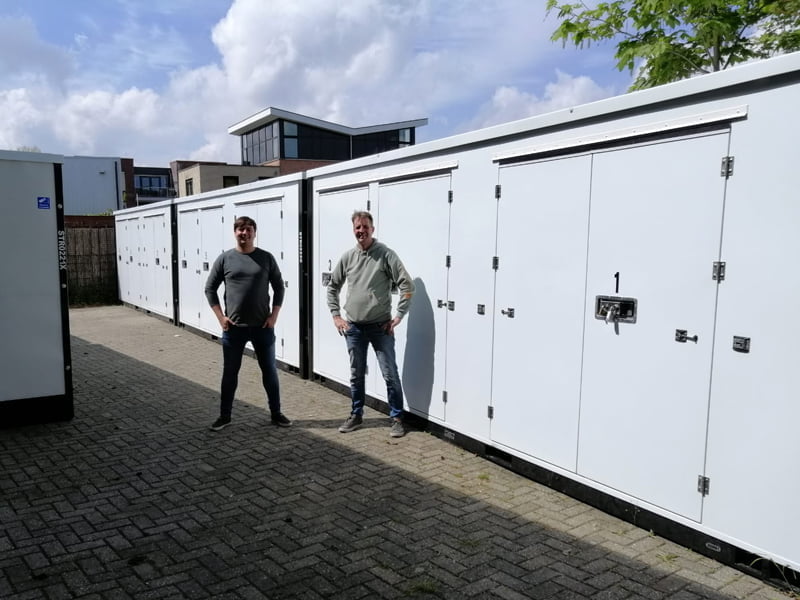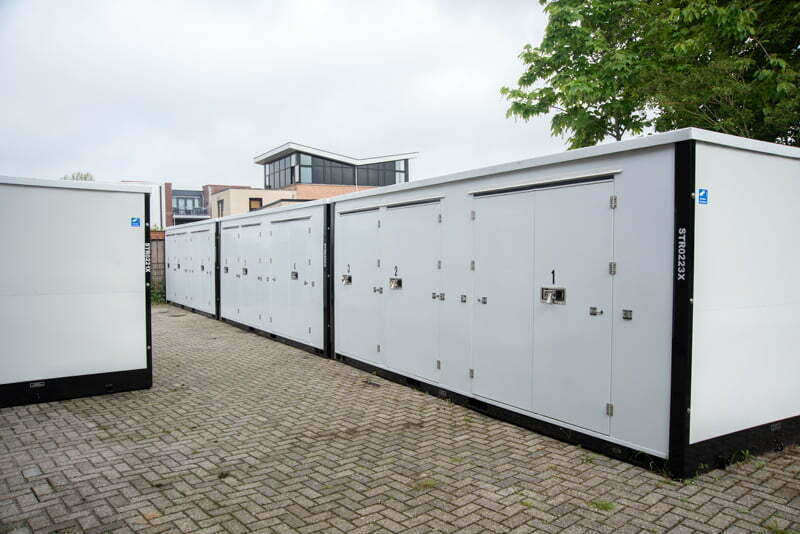 "Via mijn transporteur kwam ik in contact met USC. Van het een kwam het ander, ik had nog wat ruimte over op mijn terrein en had zoiets van: 'Waarom niet?' Laat ik het eens proberen met een aantal containers. Het is voor mij immers een bijverdienste en de financiële risico's zijn zeer gering. Ik heb gekozen voor een leaseconstructie via USC."
Alfred Hissink, eigenaar Opslag Zelhem
Z-Box maakt ideale motoropslag op buitenterrein Ikwilopslagruimtehuren.nl mogelijk
Uithoorn, Nederland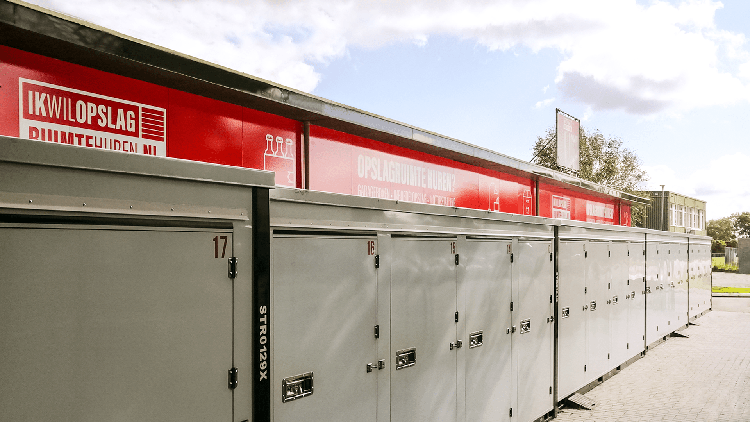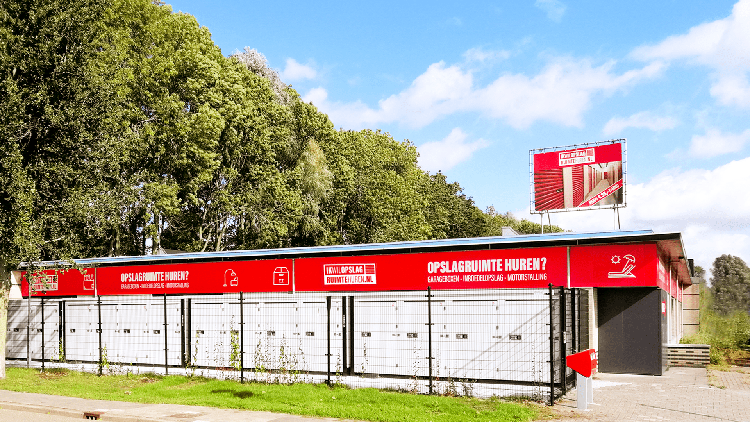 "We wilden graag wat kleinere boxen die ook geschikt zouden zijn voor motorstalling. Daarvoor hebben we nu de variant met vier units in een container genomen, deze zijn ideaal voor motoren. USC heeft er elektra in aangebracht voor de druppelladers. De klanten zijn tevreden, ze vinden het er mooi uitzien en alles werkt goed."
Niels Fokkema, eigenaar ikwilopslagruimtehuren.nl
Storage420 was looking for outdoor storage space that fitted well on the site
Hoofddorp, The Netherlands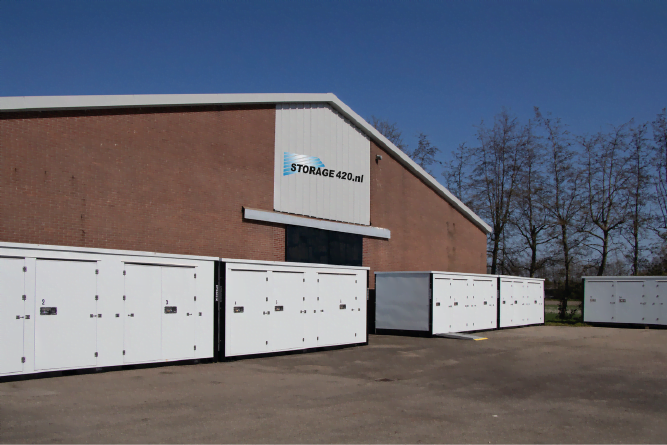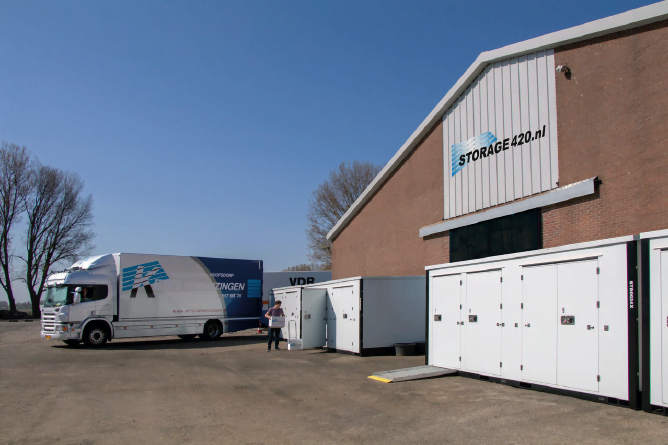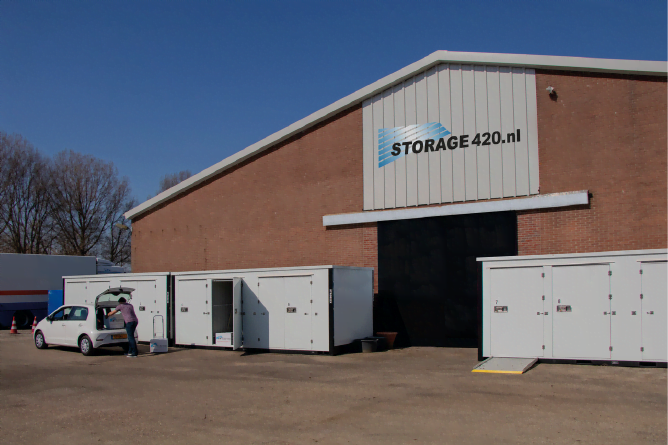 "USC could offer me what I was looking for. Good quality outdoor storage space that also looks nice and fits well on my property. Besides this, the Z-Box's multifunctionality allows me to offer my customers the flexibility that other parties cannot offer.
The Streppel brothers combine passion for their profession with a great deal of expertise; they have a suitable answer to every question. The Z-Box absolutely meets my expectations and my customers also think the boxes look very nice. In the future, I definitely want to take more Z-Boxes."
Erik Ketel, owner Ketel Movers and Storage 420
Opslagbox Zutphen wilde mooie, veilige en goed geïsoleerde opslag op het buitenterrein
Zutphen, Nederland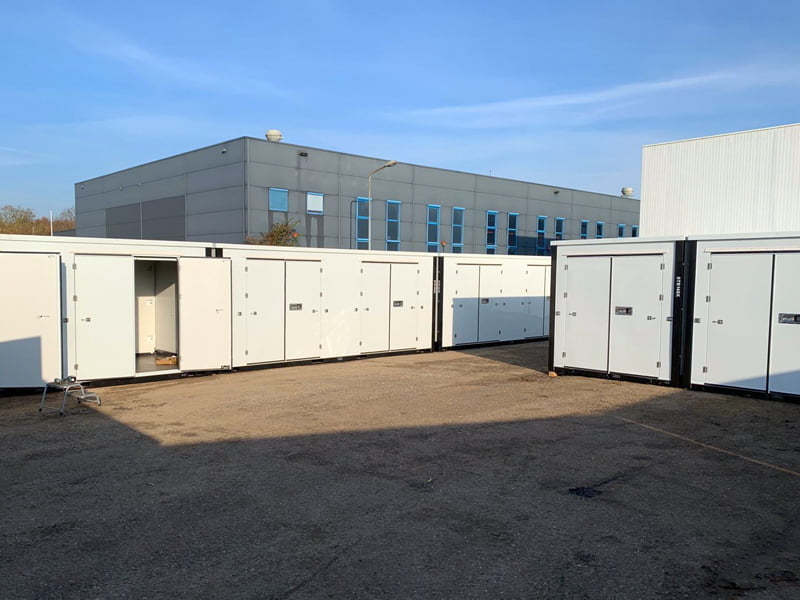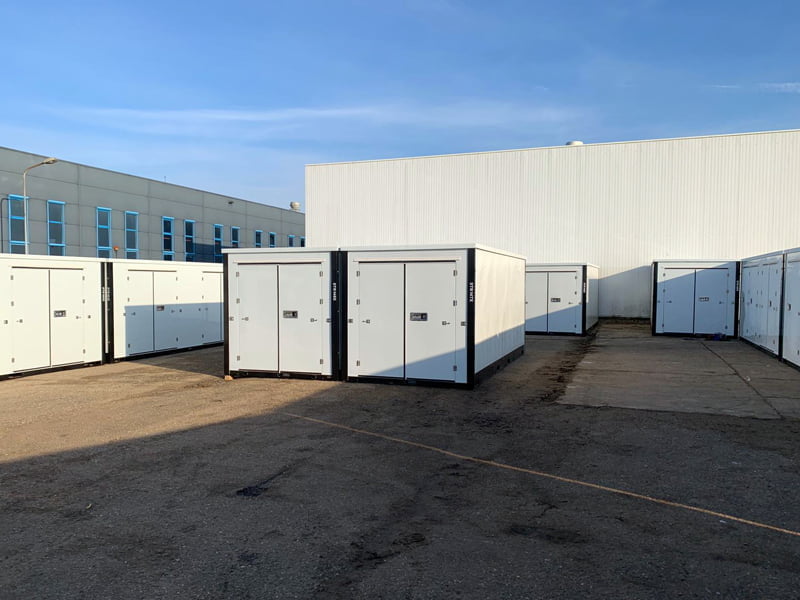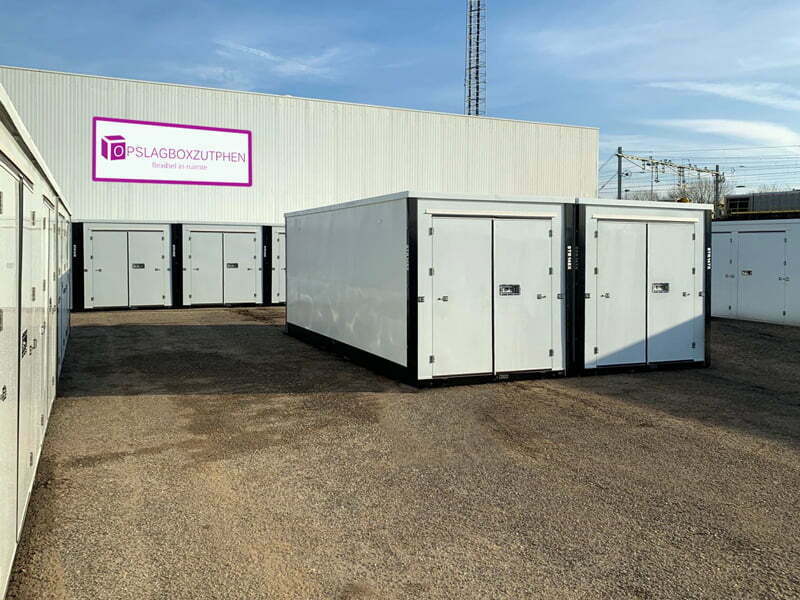 "Ik heb gekozen voor de Z-Boxen want deze zien er mooi uit, er is goede isolatie mogelijk en ze zijn verwarmd/vorstvrij. Een mooie opslagruimte straalt ook naar de klant het vertrouwen uit dat je spullen er veilig en goed liggen opgeslagen.
Ze hebben mij bij USC alle mogelijkheden van de verschillende types uitgelegd zodat ik daar een goede keuze uit kon maken. Daarbij heb ik gekozen voor de lease mogelijkheid. Binnenkort wil ik ze ook op een andere locatie gaan neerzetten."
Aljan Annevelink, eigenaar Opslagbox Zutphen
Safe Store Storage has decorated the outdoor area with Z-Boxes and rents out the spaces faster than before
Hellevoetsluis, The Netherlands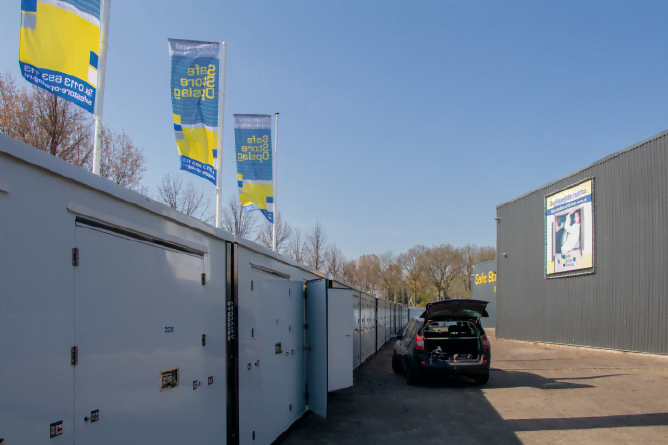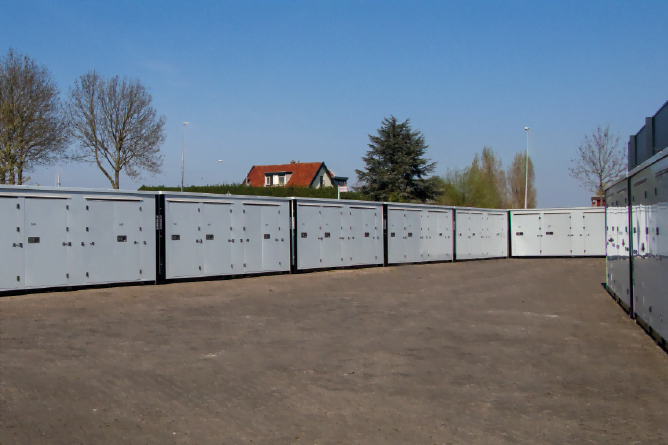 "Deze Z-Boxen zien er prima uit, ze zijn ook goed geïsoleerd zodat je geen vocht binnen krijgt. Een verbeterde versie van een zeecontainer zeg maar. Binnen korte tijd had ik al 25% van de beschikbare ruimte verhuurd, dat ging veel sneller dan voorheen. De klanten zijn zeer tevreden, ze vinden de containers mooi."
Jan-Pieter Wisse, eigenaar Safe Store Opslag
Mini-Box wilde het buitenterrein upgraden met mooie opslagcontainers en motoropslag aanbieden
Zuidland, Nederland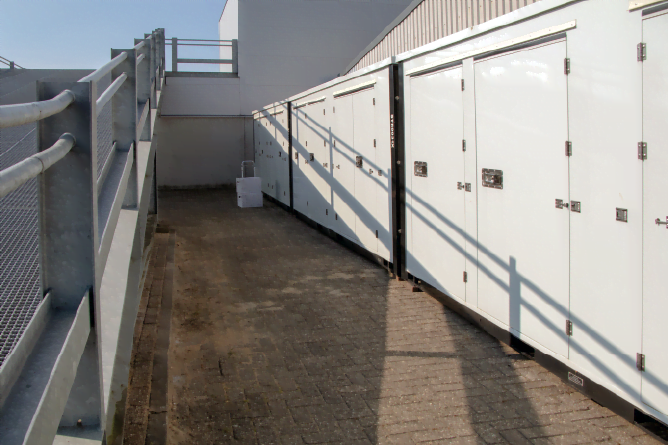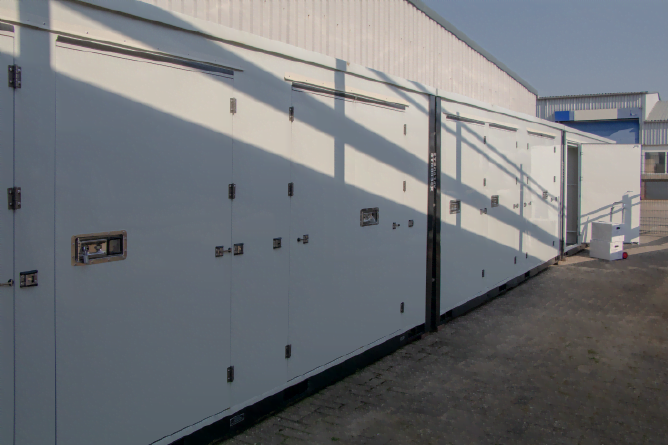 "We were looking for a proper solution for some empty plots of land on our site and we also wanted to offer motorcycle storage.. I looked at various providers and possibilities and I found the Z-Box most interesting because of its proper appearance.
The box looks less like a container and that gives a more familiar feeling. With the purchase of the Z-Boxes we were able to kill two birds with one stone.
The service of and the contact with USC is fine, there was also good aftercare provided. It is important that the customers who use the Z-Box are also satisfied".
Arianne van der Wal, owner Mini-Box Zuidland
Would you like to stay up to date with all the developments in the self storage world?
With our regular digital newsletter, you won't miss out on any relevant developments.