A selection of our projects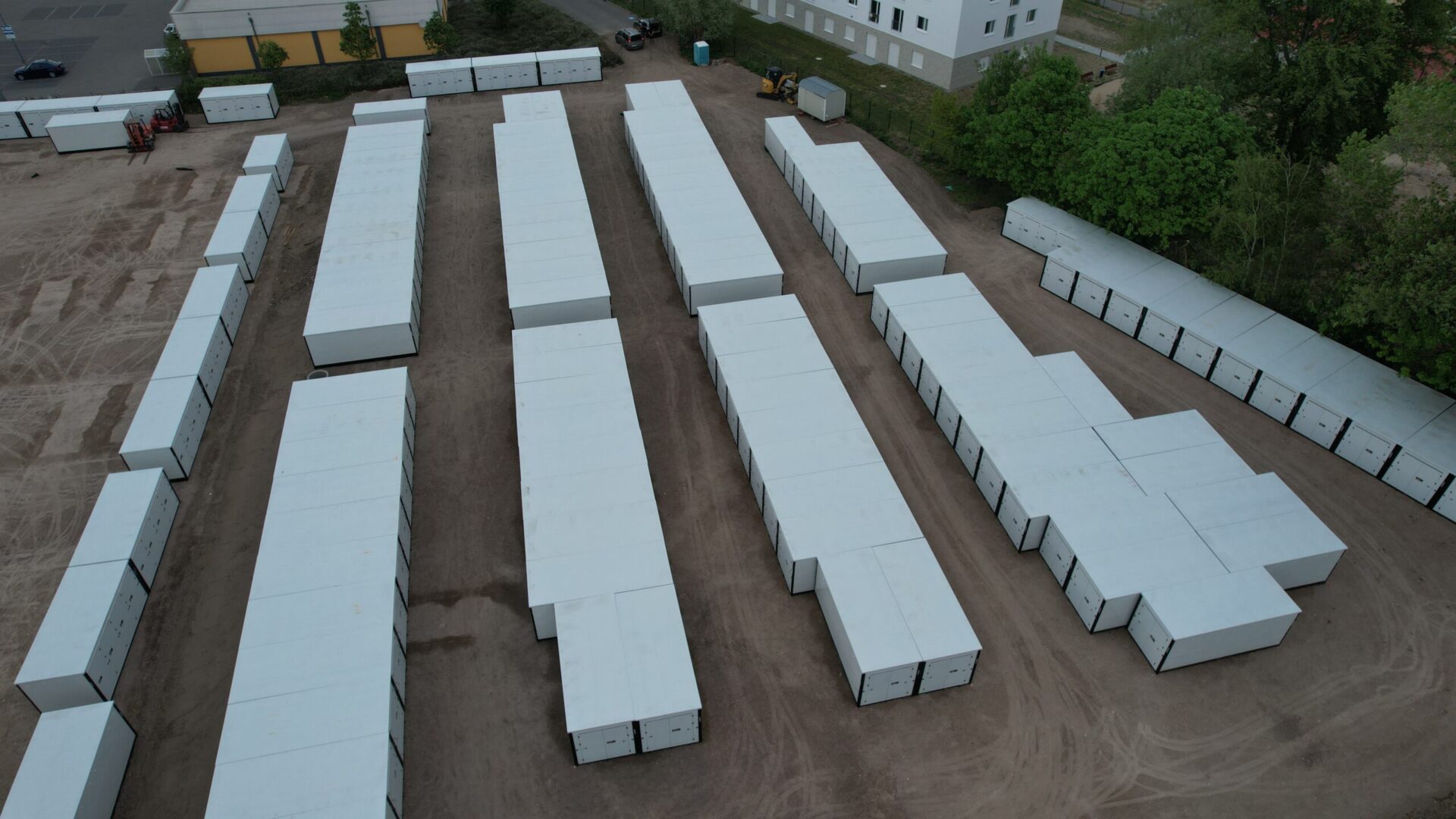 Lagerbox expands in Spandau, Berlin
In April 2022, construction began on a large storage park in Berlin for the company Lagerbox. Lagerbox is among the larger self storage companies in Germany, but has Dutch roots. Nice to experience the Dutch commercial spirit of owner Peter Blauw across the border. To our colleagues Danny and Maarten the honor of taking up residence in a Berlin hotel. This is in order to manage the construction and logistics process. Read more below.
New rentbox24 branch in Erkelenz, Germany
USC recently completed a self storage park for rentbox24. The location is the 4812 Erkelenz, Germany, not far from the border with Limburg. Click below for the interview with Alex Heuters, co-owner. He talks about the entire process from the initial idea to realization.
Two parks in France for Carrébox
In March 2022, we completed a container park in the northern French town of Valenciennes. This involved a park for Carrébox, owned by the family business Coisne, a household name within the French storage market. By 2020, we had delivered the first park for Carrébox. This took place during the first period of the European lockdown, the week of March 16, 2020. With a lot of effort from all parties, it was then possible, with remote guidance from us, to build the park as planned.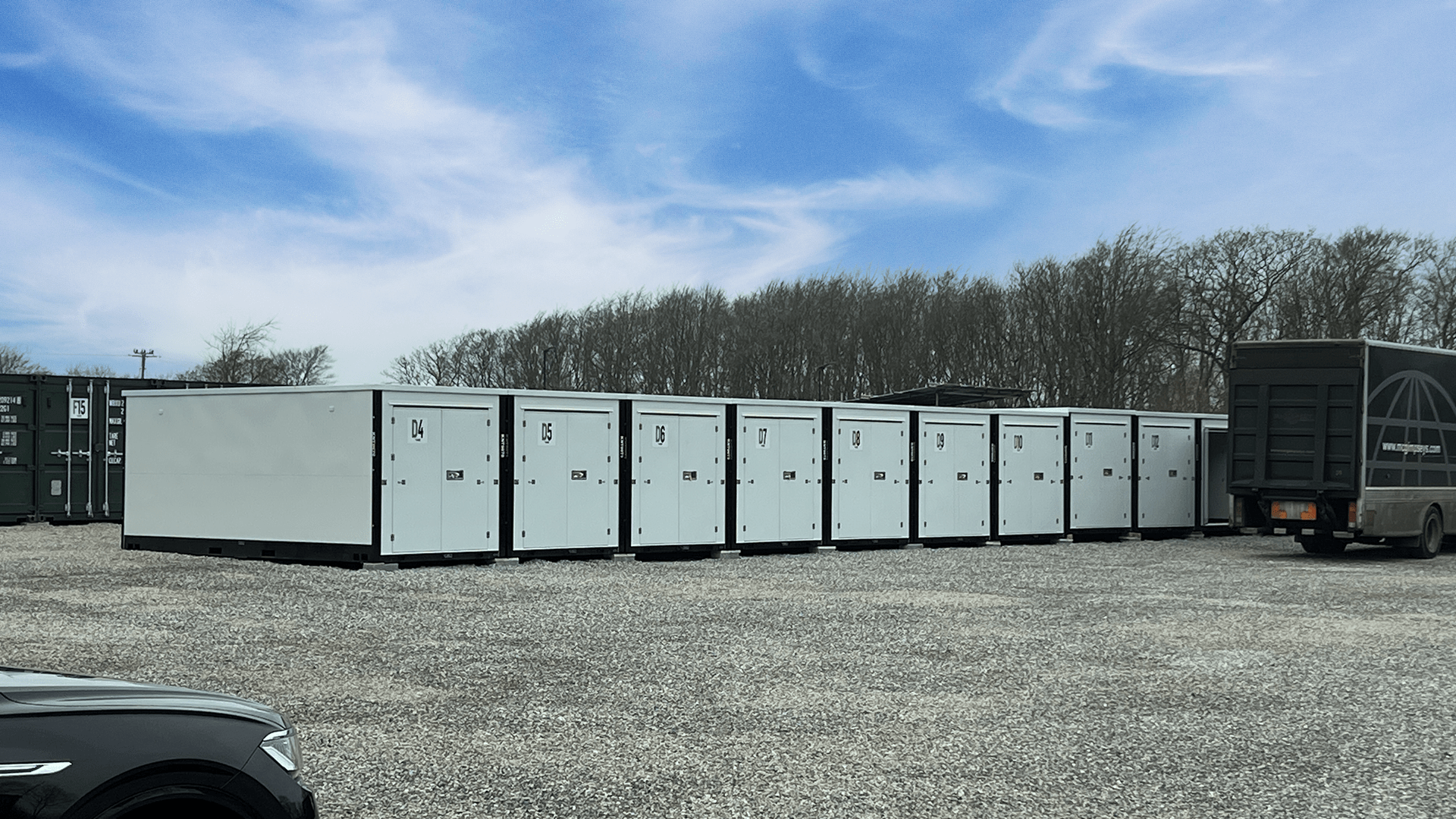 Tarka Storage chooses USC in Bideford, England
Almost all our containers go from the factory by ship to Rotterdam and then by truck to Deventer. Our logistics partner De Roos takes them out of the ISO container, in which they are transported, and then performs a kind of pre-assembly. On a project, they depart again from Deventer to the location in the Netherlands or elsewhere in Europe where they are expected.
For shipments to England, however, this is a pricey exercise. The total price would then be about €5,000 higher for the customer, reason enough to adjust the route. For our customer Tarka Storage, we were able to divert one ISO container full of our containers from an ongoing shipment from Asia to Southampton. From there, the container was transported to the intended location in Bideford, Devon and delivered there.
In April 2022, we had planned a delivery at Inner Space Stations. This is a company with multiple offices in and around historic York, England. The delivery of the containers was already scheduled for February, but unfortunately, due to the busy schedule of shipping companies, it was delayed by several weeks.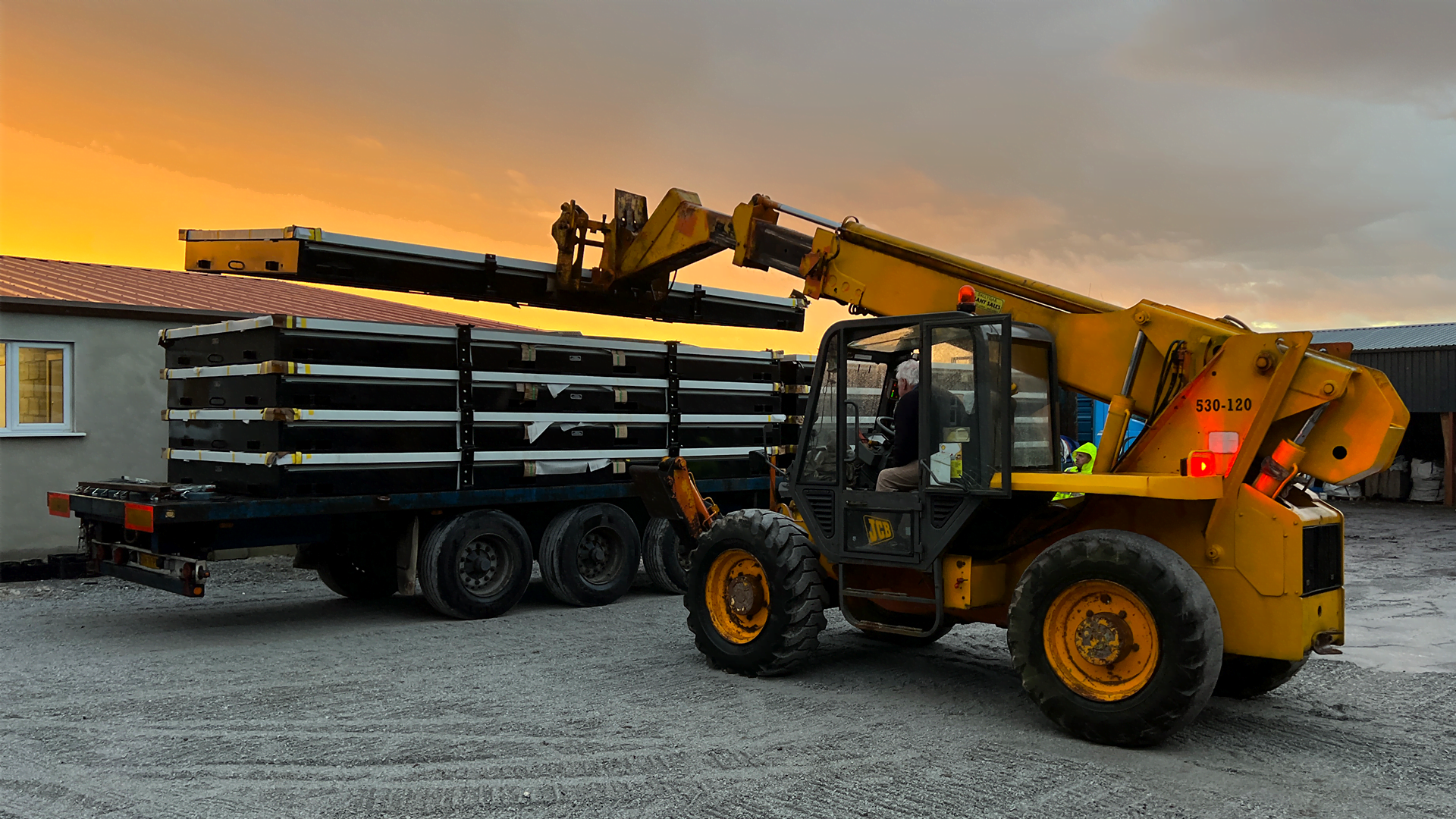 Clare Storage chooses outdoor storage
Clare Storage, Ireland, expands storage capabilities with Z-Boxes
Owner Pat Quinn of Clare Storage, a storage company in Clarecastle, a town in the west of Ireland, got in touch with us during the last FEDESSA trade show in Birmingham. He was immediately excited about the possibilities of our storage containers. The fact that we could also deliver them quickly was the deciding factor.
Four months later, the time had come and we were able to deliver our Z-Boxes on site. With the help of local forces, these were assembled in no time under the supervision of Maarten and placed in the right location.
We wish Clare Storage the best of luck with our new storage containers!
De Opslagconcurrent("The Storage Competitor") opts for outdoor storage
Timothy Eeken owns De Opslagconcurrent in Lelystad, where USC recently realized a large storage location. In this article, we ask him a number of questions about his experience with USC and dive into the process of setting up a storage park.
USC helps Storage Zelhem with marketing campaigns, ensuring new storage units fill up quickly
Zelhem, Netherlands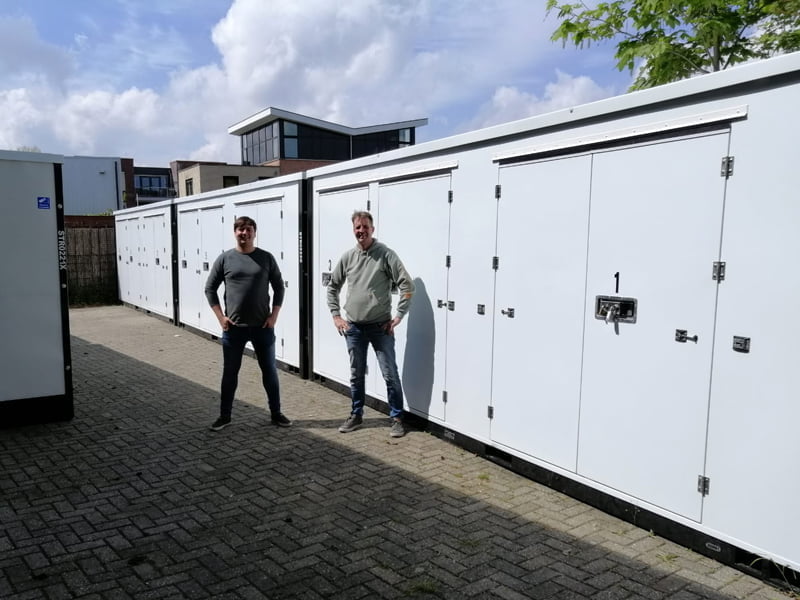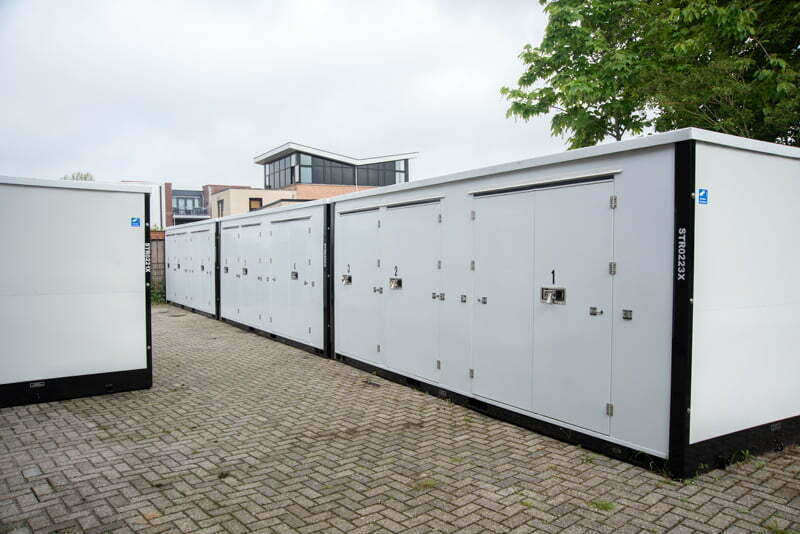 "I came into contact with USC through my hauler. One thing led to another, I had some space left on my property and was like, 'Why not?' Let me give it a try with a number of containers. After all, for me it's an extra income and the financial risks are very low. I opted for a lease structure through USC."
Alfred Hissink, owner Storage Zelhem
Z-Box enables ideal motorcycle storage on outdoor area Ikwilopslagruimtehuren.nl
Uithoorn, Netherlands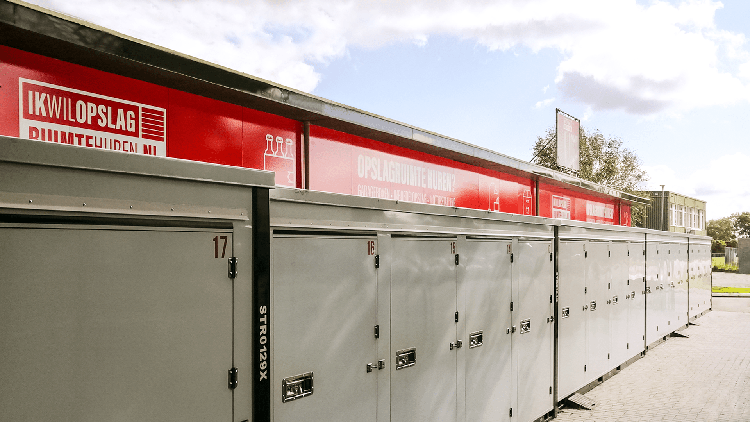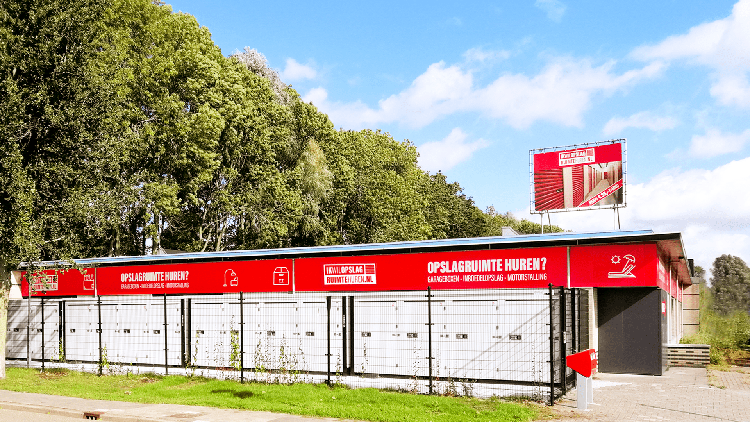 "We wanted some smaller boxes that would also be suitable for motorcycle storage. For that we have now taken the variant with four units in a container, they are ideal for motorcycles. USC installed electricity in them for the trickle chargers. The customers are satisfied, they think it looks nice and everything works well."
Niels Fokkema, owner ikwilopslagruimtehuren.nl
Storage420 was looking for outdoor storage space that fitted well on the site
Hoofddorp, The Netherlands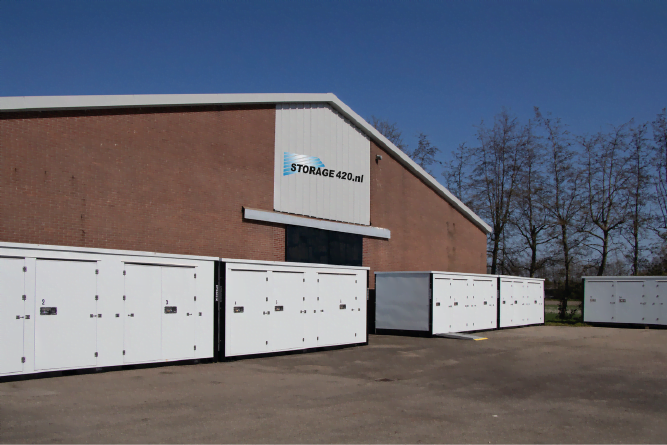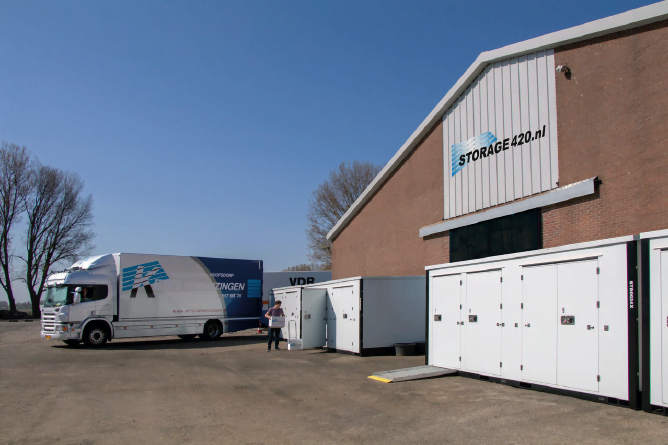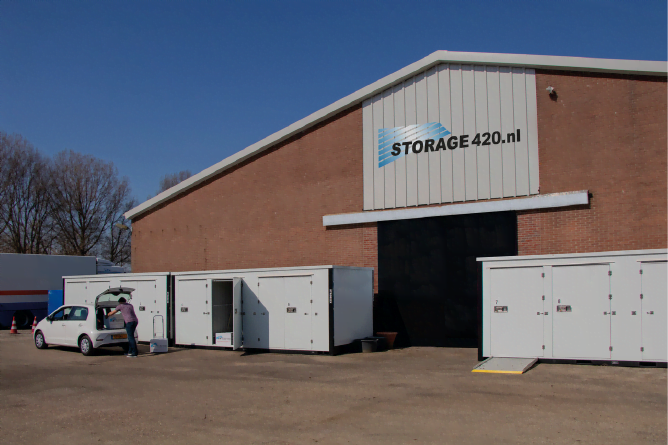 "USC could offer me what I was looking for. Good quality outdoor storage space that also looks nice and fits well on my property. Besides this, the Z-Box's multifunctionality allows me to offer my customers the flexibility that other parties cannot offer.
The Streppel brothers combine passion for their profession with a great deal of expertise; they have a suitable answer to every question. The Z-Box absolutely meets my expectations and my customers also think the boxes look very nice. In the future, I definitely want to take more Z-Boxes."
Erik Ketel, owner Ketel Movers and Storage 420
Storage box Zutphen wanted attractive, safe and well-insulated storage on the outdoor site
Zutphen, The Netherlands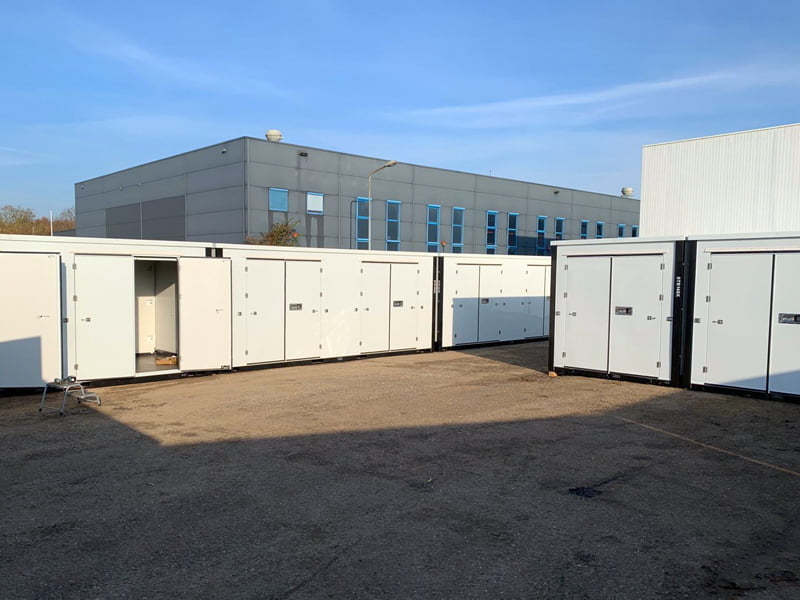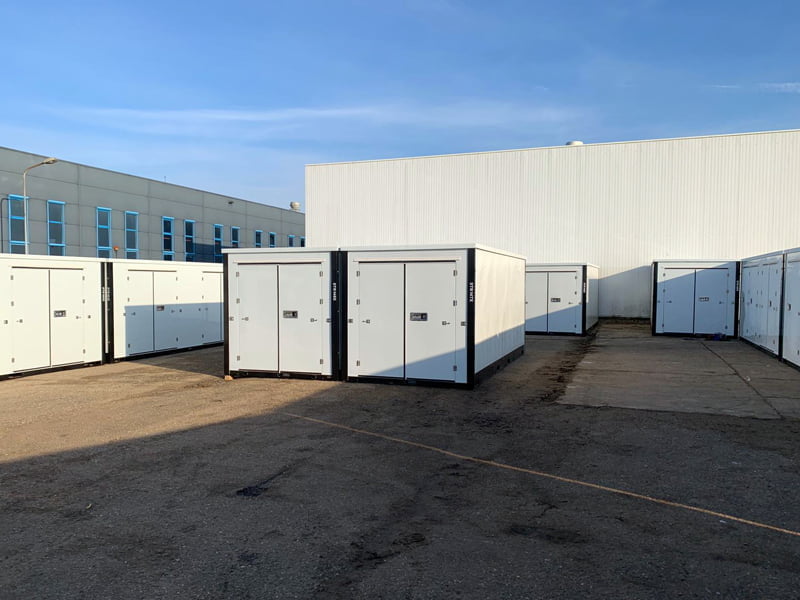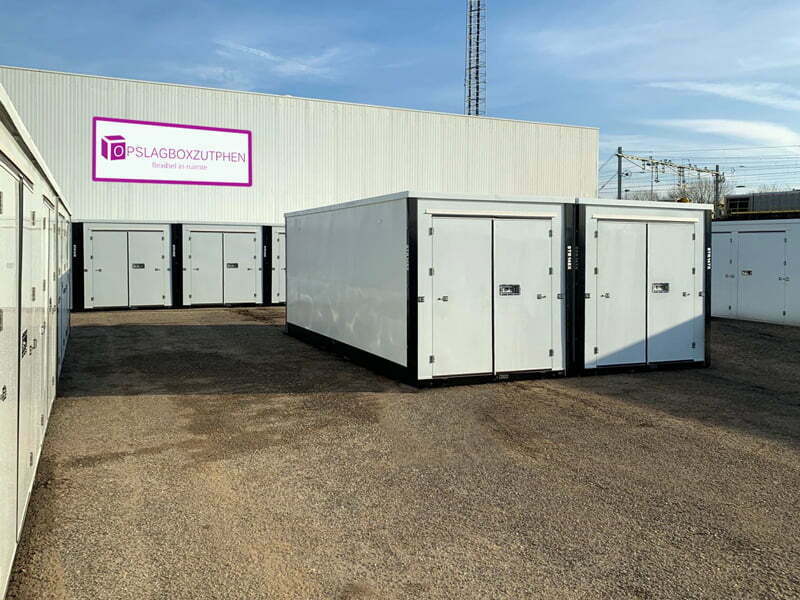 "I chose the Z-Boxes because they look nice, there is good insulation possible and they are heated/frozen. A nice storage space also radiates to the customer the confidence that your belongings are stored safely and well.
They explained to me at USC all the possibilities of the different types so that I could make a good choice. I opted for the lease option. Soon I want to put them in another location."
Aljan Annevelink, owner Opslagbox Zutphen
Safe Store Storage has decorated the outdoor area with Z-Boxes and rents out the spaces faster than before
Hellevoetsluis, The Netherlands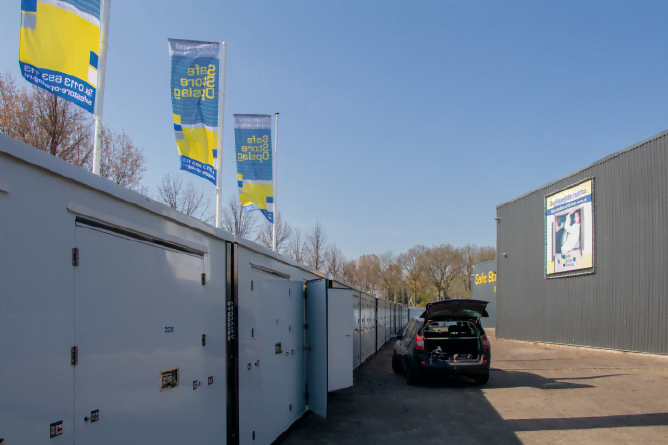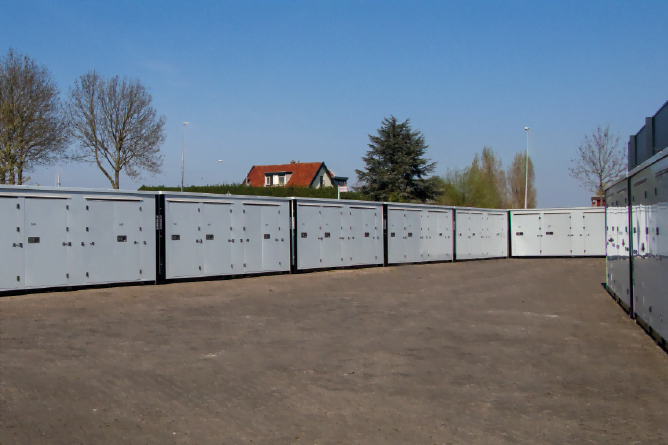 "These Z-Boxes look fine, they are also well insulated so you can't get moisture in. An improved version of a shipping container, so to speak. Within a short time I had already 25 of the available space rented out, that went much faster than before. The customers are very satisfied, they like the containers."
Jan-Pieter Wisse, owner Safe Store Storage
Mini-Box wanted to upgrade the outdoor area with nice storage containers and offer engine storage
Zuidland, The Netherlands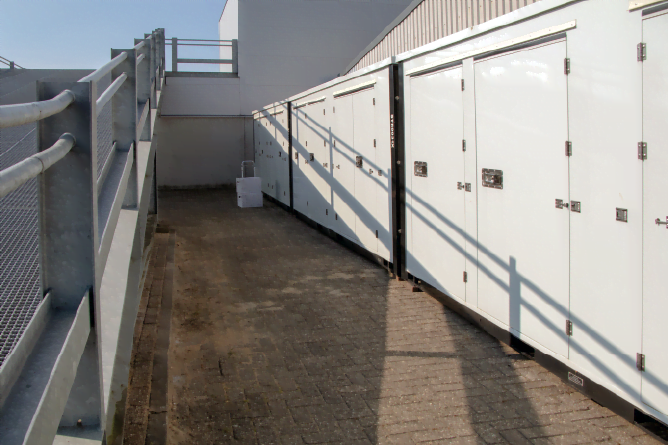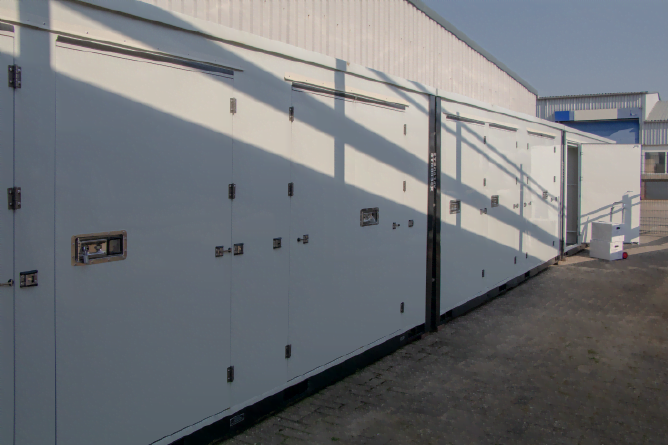 "We were looking for a proper solution for some empty plots of land on our site and we also wanted to offer motorcycle storage.. I looked at various providers and possibilities and I found the Z-Box the most interesting because of the neat appearance.
The box looks less like a container and that gives a more familiar feeling. With the purchase of the Z-Boxes we were able to kill two birds with one stone.
The service of and the contact with USC is fine, there was also good aftercare provided. It is important that the customers who use the Z-Box are also satisfied".
Arianne van der Wal, owner Mini-Box Zuidland
Would you like to stay up to date with all the developments in the self storage world?
With our regular digital newsletter, you won't miss out on any relevant developments.