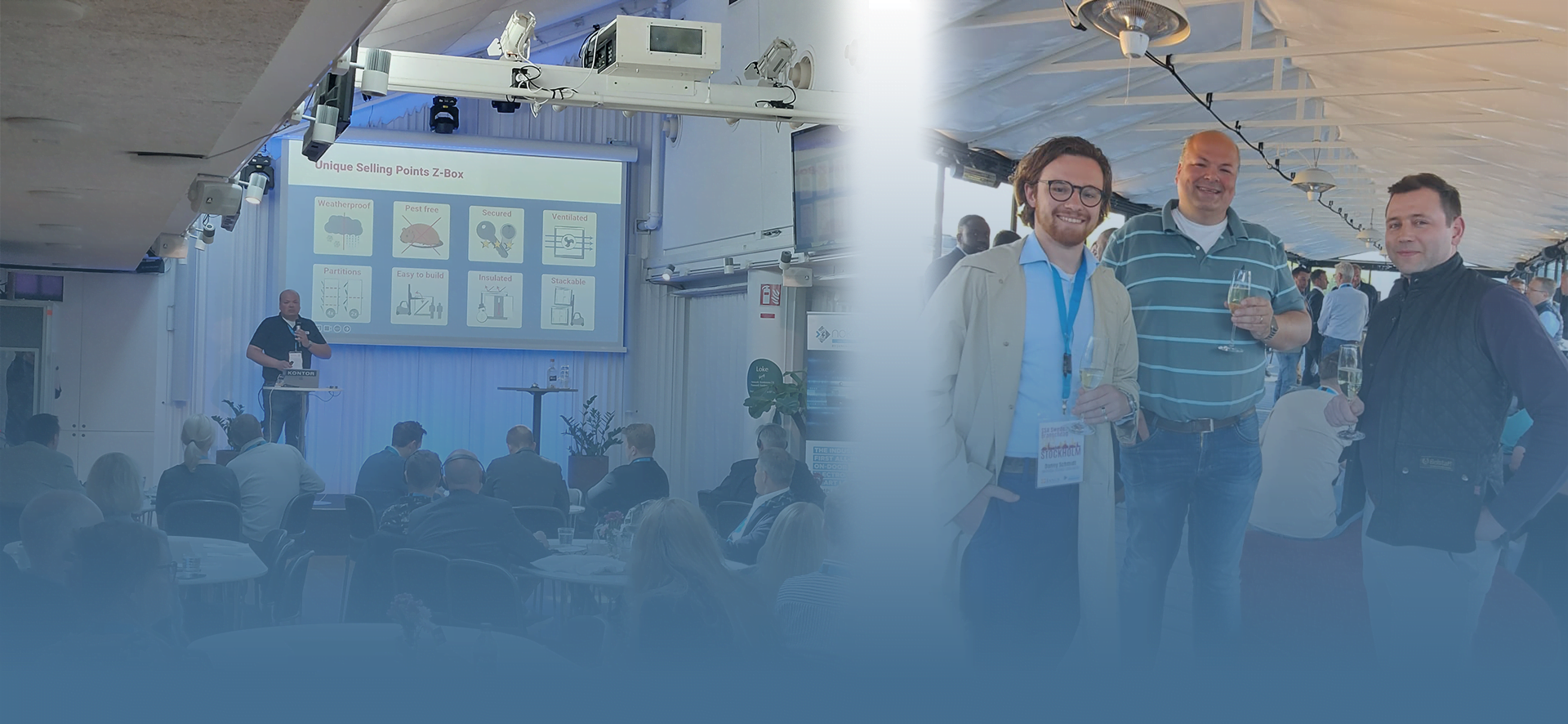 Around Sweden: delivery Kontain and visit Branschdag in Stockholm.
Recently, our engineer Danny and Maarten were in Sweden. Danny accompanied the second shipment to a self-storage park from Kontain in Vallentuna, and then visited the annual self-storage fair in Stockholm with Maarten.
Delivery to Kontain, Vallentuna
Our engineer Danny recently traveled by rail to Sweden. In fact, we had received last minute news that a shipment of our storage containers had arrived at the port of Stockholm. They had been shipped directly from the US and had to be cleared as soon as possible.
The Z-Boxes were intended for the storage park to be developed by Kontain in Vallentuna. Quite a large location in an easily accessible business park between the city of Stockholm and the airport. Kontain is realizing an unmanned self-storage park here with the help of our Z-Boxes, complete with electric gate, openable with a code on your mobile, and plenty of camera surveillance.
Danny arranged transportation of the containers by truck. A crane and forklift were arranged in cooperation with Krantjanst, a company that had also successfully helped with the previous delivery in Sweden. That unloading went on without a hitch, helped by the unusually nice April weather for Scandinavia with temperatures of 20 degrees and lots of sunshine.
On May 31, our regular Polish construction team began building the containers and then placing them in their proper place.
Branschdag 2023, Sweden
The Swedish Self Storage Association organized the annual Branschdag 2023 in Stockholm on May 11. USC was present, of course. Danny and Maarten had brought a number of printed scale models of various variants of our Z-Box that we displayed at our booth. We recently acquired our own 3D printer that will also allow us to start visualizing complete models of container parks for our customers. Visitors already responded very positively to the scale models on display.
During the exhibition day was a day when we talked to many old acquaintances. These included Grant Daniel, director of IBidOnStorage, whom we interviewed for our newsletter last year. But the many possibilities offered by our storage containers also attracted the attention of interested visitors coming from Austria, Sweden, Norway and Denmark, among others. We will certainly talk further with some of them soon. In short, it was a successful day of scholarship.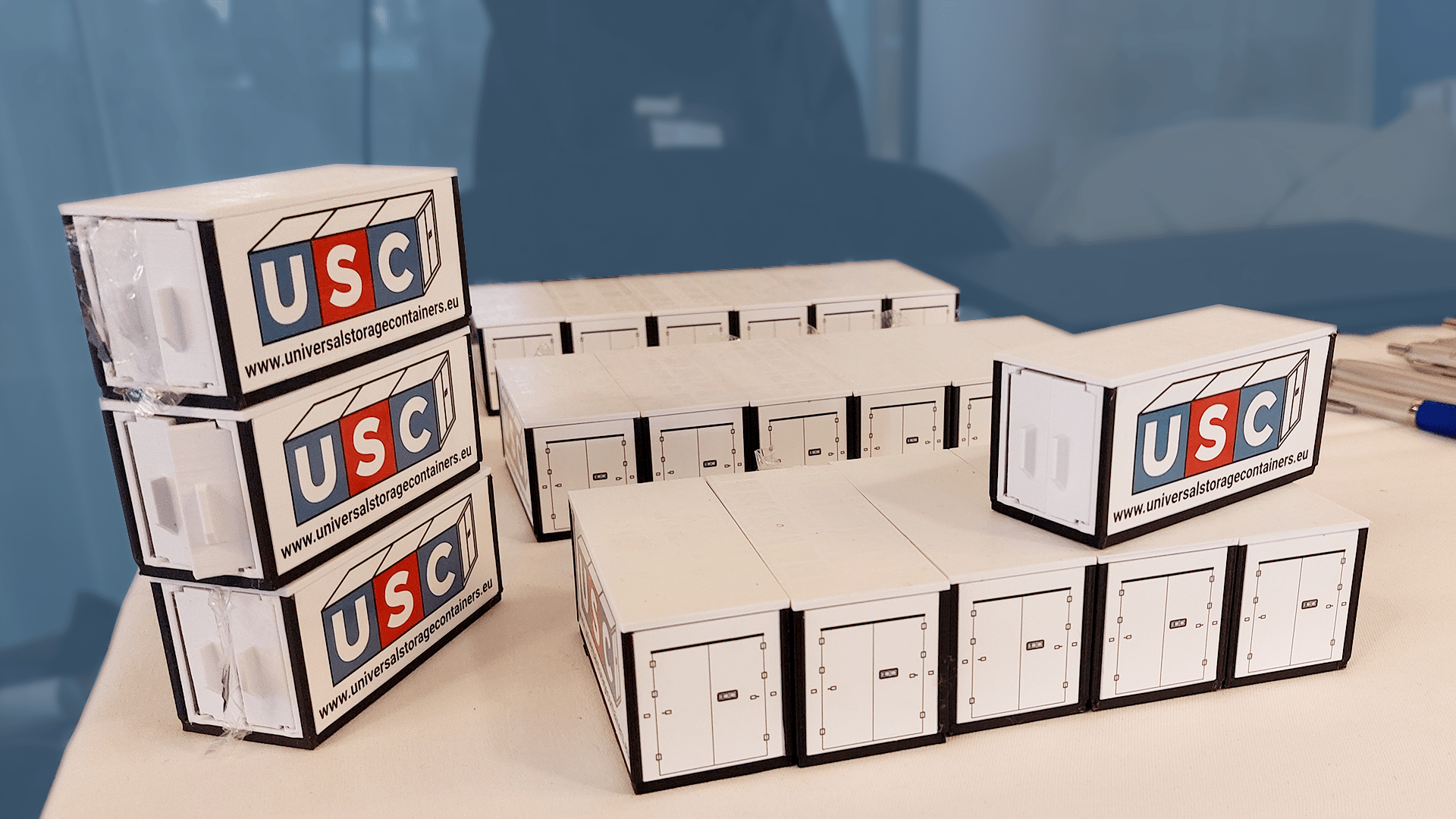 Presentation
Maarten also gave a short presentation during the Stockholm fair. He explained to his audience that the purchase of a USC container (Z-Box) leads to a much more favorable operation than using regular shipping containers for this purpose and supported this with clear sheets.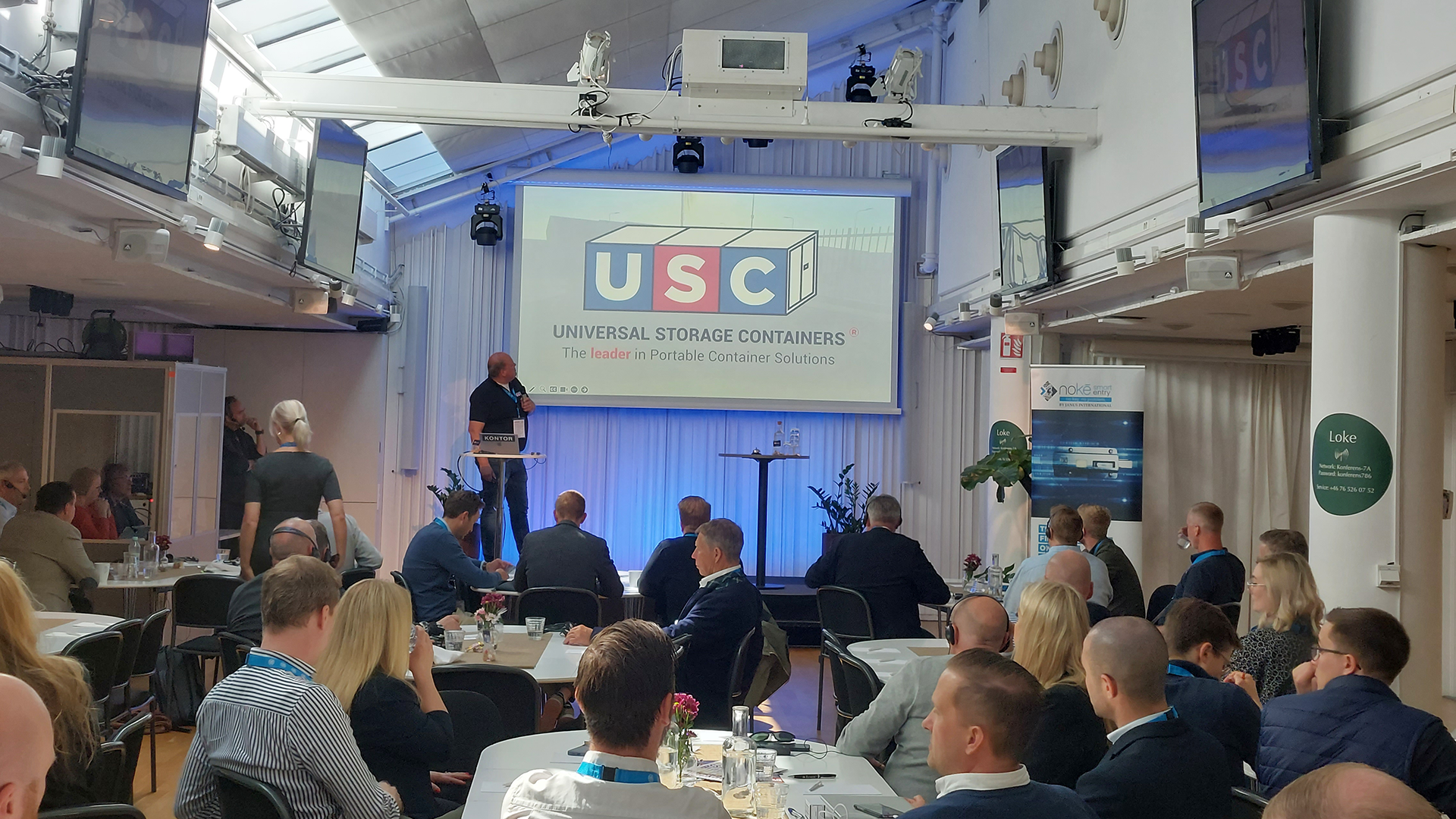 As we know, the purchase price of a Z-Box is above that of a regular shipping container. However, the annual rental income is also higher because the rental rates per m2 of the Z-Box units are above those of a shipping container. After three years of operation, the break-even point is already reached. Thus, from the fourth year, there is a more favorable result compared to using a shipping container.
However, the quality of the Z-Box is also such that, with normal use, it also lasts much longer than a regular container.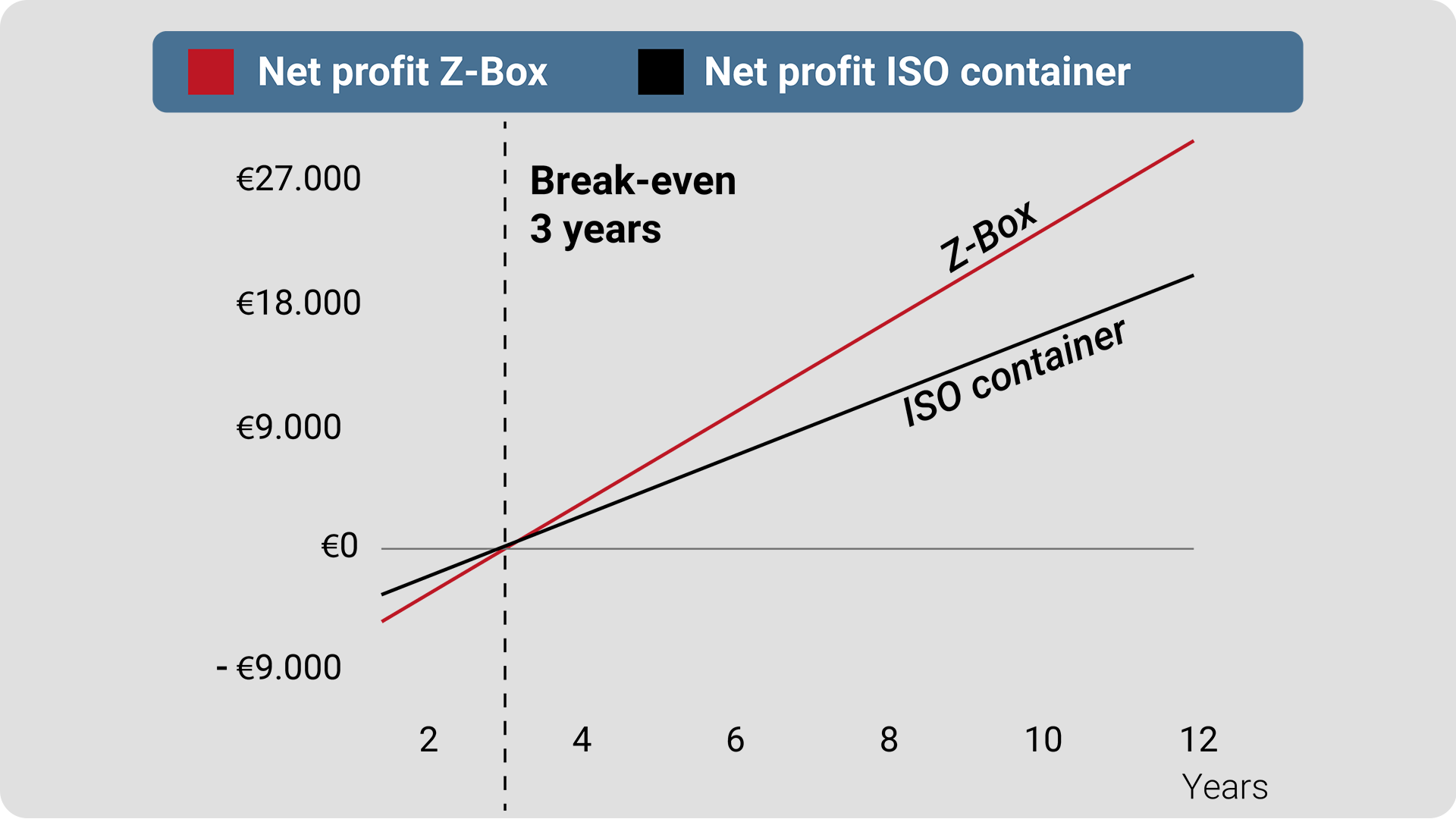 More information about our Z-Boxes?